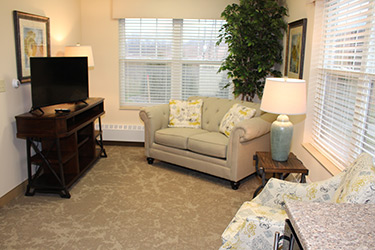 All apartments have a private bathroom with a walk-in shower and shower seat, grab bars and emergency pull cord. A kitchenette feature includes a sink, cabinets and a small refrigerator. Additionally, unfurnished units have the following:
Wall-to-wall carpeting
Window treatments
Emergency pull cords (In the bathroom, living area and bedroom)
Wheelchair and walker accessibility
Cable television service
Telephone hook-up outlet in living room and bedroom
Closets and storage in bathroom and bedroom
Teal Lake Senior Living Community offers 4 types of apartments: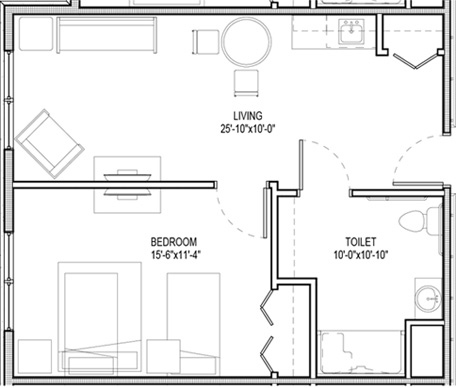 One Bedroom Deluxe Suite
540 sq. ft.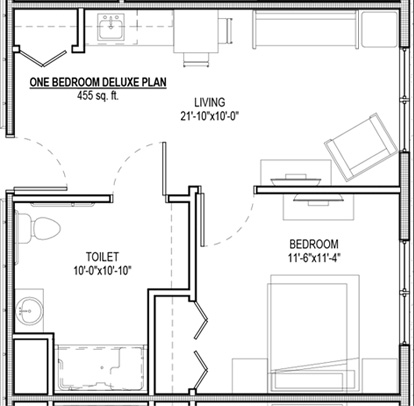 One Bedroom Standard Suite
455 sq. ft.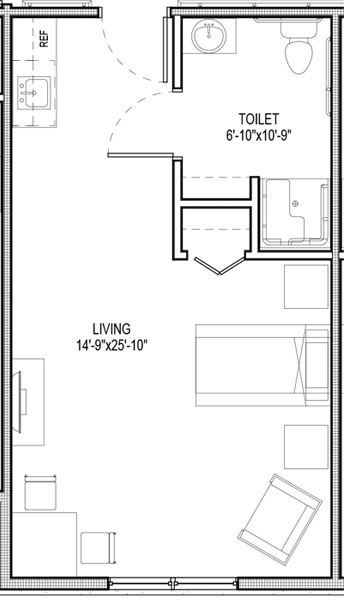 Deluxe Studio
372 sq. ft.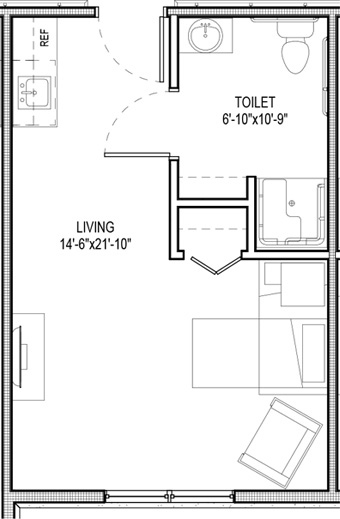 Standard Studio
310 sq. ft.
Features Of Teal Lake Senior Living Community
Daily security checks on all apartments and residents
Private dining room for parties or special family occasions
Plowed parking area
Handrails throughout the community
Beauty/barber shop
Therapy room
One Spa room with large whirlpool and shower area
Wander Guard
Air Conditioning